How to Register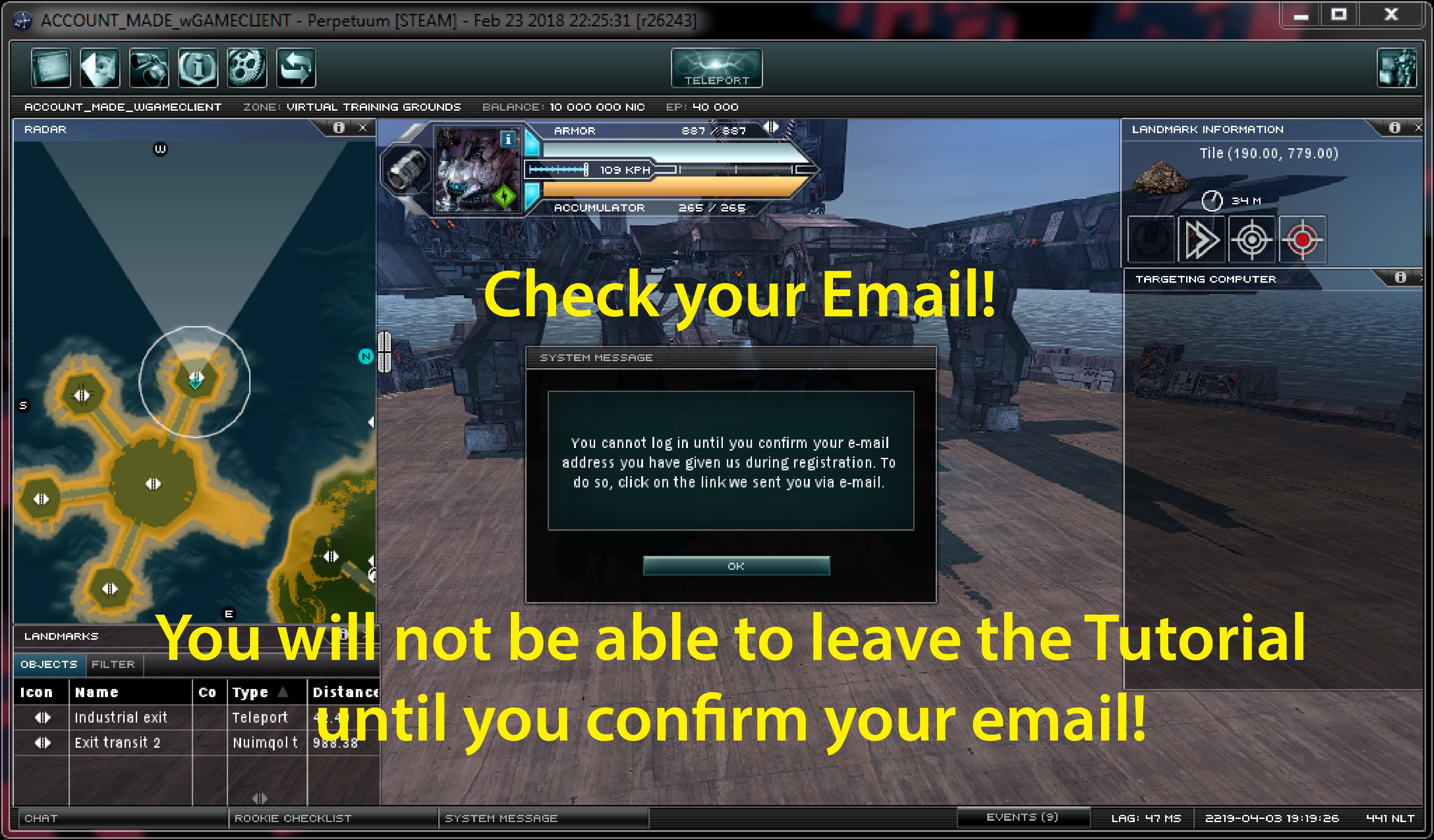 Hello and welcome to OpenPerpetuum!
To play Perpetuum on the OpenPerpetuum server, you will need to register with an email which we will ask you to verify with an email sent to the provided address.
You may register an account using one of two different interfaces:
The Perpetuum Game Client (v3.9+) as developed by Avatar Creations and distributed on Steam.
Any modern browser.
Notes:
This system will not be live until April 8th, 2018 at 23:59 UTC.
You should only use one of these methods!
Registration using the game client will take ~2 minutes to send you an email from the time you register.
Registration using the Website
Navigate to https://register.openperpetuum.com
Fill out the form with your valid email address, and desired password for your account.
You will immediately receive an email which will include a link to click in order to verify your email.
Upon clicking the link and receiving a success message, you will be able to login to the game and play without restriction.
Registration using the Perpetuum Game Client
Connect to the OpenPerpetuum Live Server.
Click "Register".
Type in a valid email (to which a verification email will be sent), and desired password.
Submit your registration.  (At this time you may login immediately with the same credentials you just registered with.)
Check your email (and spam folder)!
Click the link!
Upon receiving a success message on the page the link takes you to, you may exit the tutorial and play!
Notes:
If you fail to click on the verification link sent to your account's email address, you will be restricted to the tutorial island until you verify your email.
Here are the same steps in pictures!
Registration with Game Client (Pictures)