Month One: Perpetuum Begins!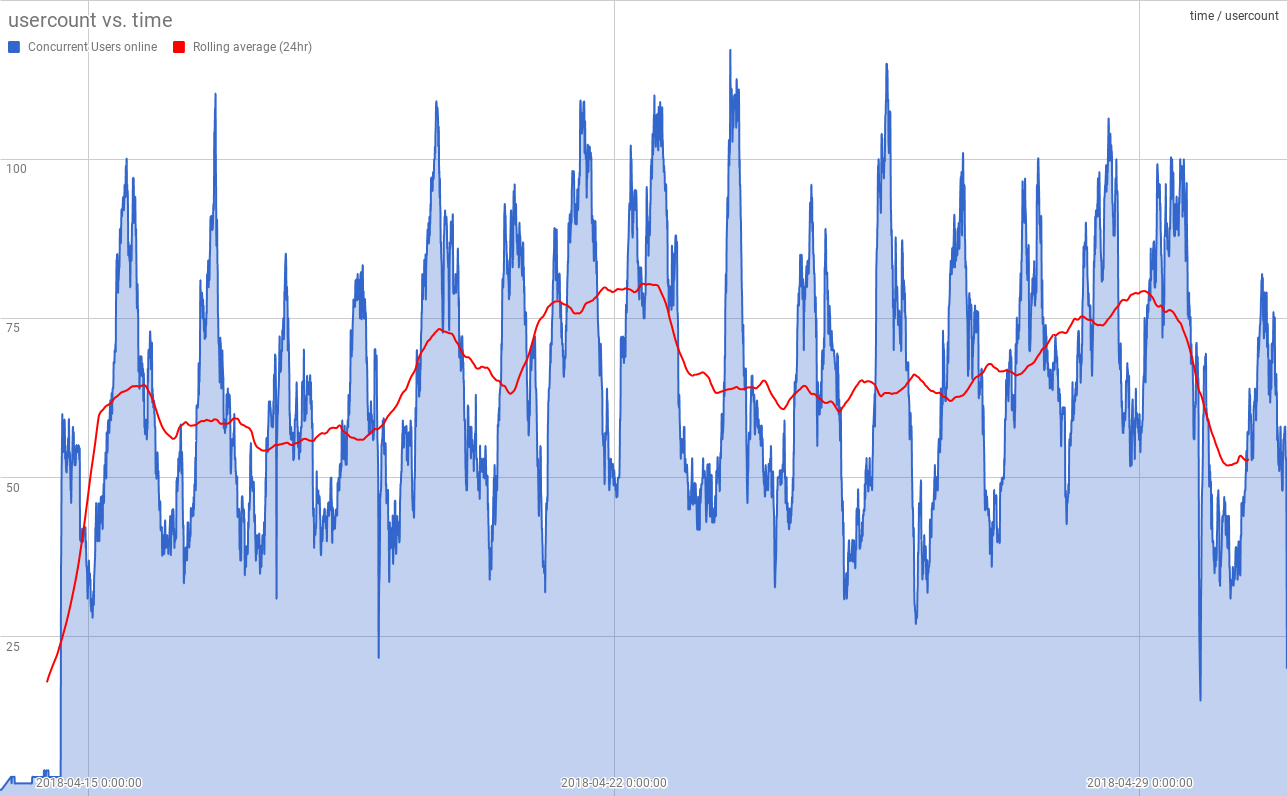 Agents of Nia!
It has been a fantastic, explosive, and productive one month since our official launch of the OpenPerpetuum server!  A quick summary of all that has been accomplished by the team and all of you wonderful players since April 14th.
We have seen 120+ concurrent players on, and averaged above 50 throughout the weeks.  Since launch we have more than 750+ accounts created. We have had record highs on steam: Perpetuum has not seen this many concurrent steam players January 2017!  (Steam's numbers do not include any duplicate steam clients nor legacy non-steam clients.)  With your donations we have launched the first ever crowd-funded campaign to promote Perpetuum Online and to tell people about the game and the new server!

The dev team has delivered several patches to the live server including things that have radically improved server performance, NPC AI improvements, fixed bugs with things like the Most-dangerous agents reporting, and spun up the API for a killboard!  Not only that, we have listened to all the voices and concerns in the community to address issues, find bugs, exploits, and adjust balance and content changes to address the feedback we get from all of you. These community-driven items include: rebalance on Mk1 bots, Hershfield observer changes, Stronghold respawn timer fixes, additional spawns on alpha, and more!
Looking forward we are working on new features, balance, and implementation of exciting new content outlined in our Beta Phase of the Roadmap blog.  We are looking forward to telling you all about our ideas and getting your feedback on all of this new material!
In the meantime, the OPP team would like to thank every player, new and old, indy and ganker, every member of the community for your dedication to the game and its future.  An MMO is nothing without its players; this game is for ALL of you.
Keep getting out there and generating content!  The sandbox is open to your actions to sculpt it and create player-driven content, markets, industry, war and more!  We hope you see an opportunity here to promote activity in the sandbox through gameplay.  Every player can contribute to the growth of the game everyday.  Every interaction matters. You matter.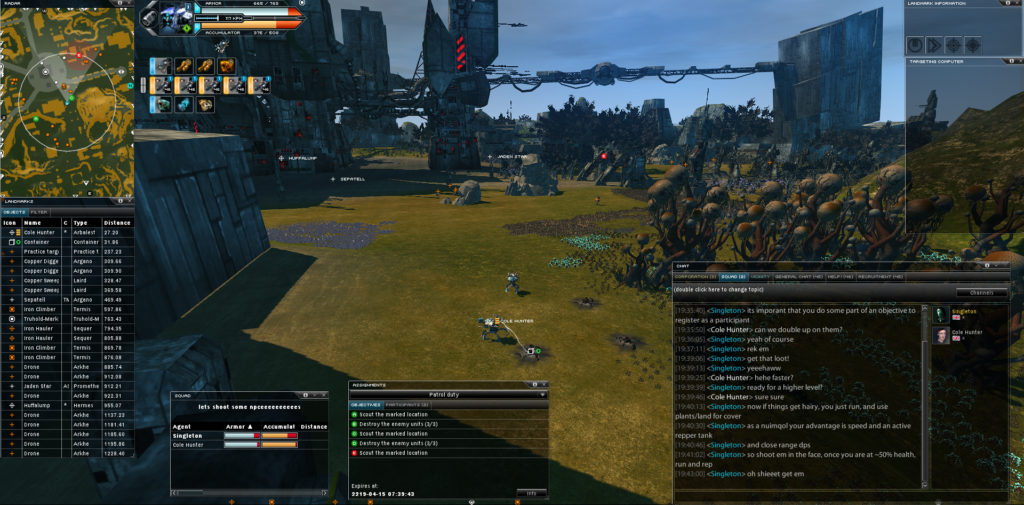 This is your world is yours to shape Agent!  And it is only just beginning…
-OPP Team
Screenshot credit: Singleton
Submit your screenshots on Discord under #op-media!