Test-Event Announcement!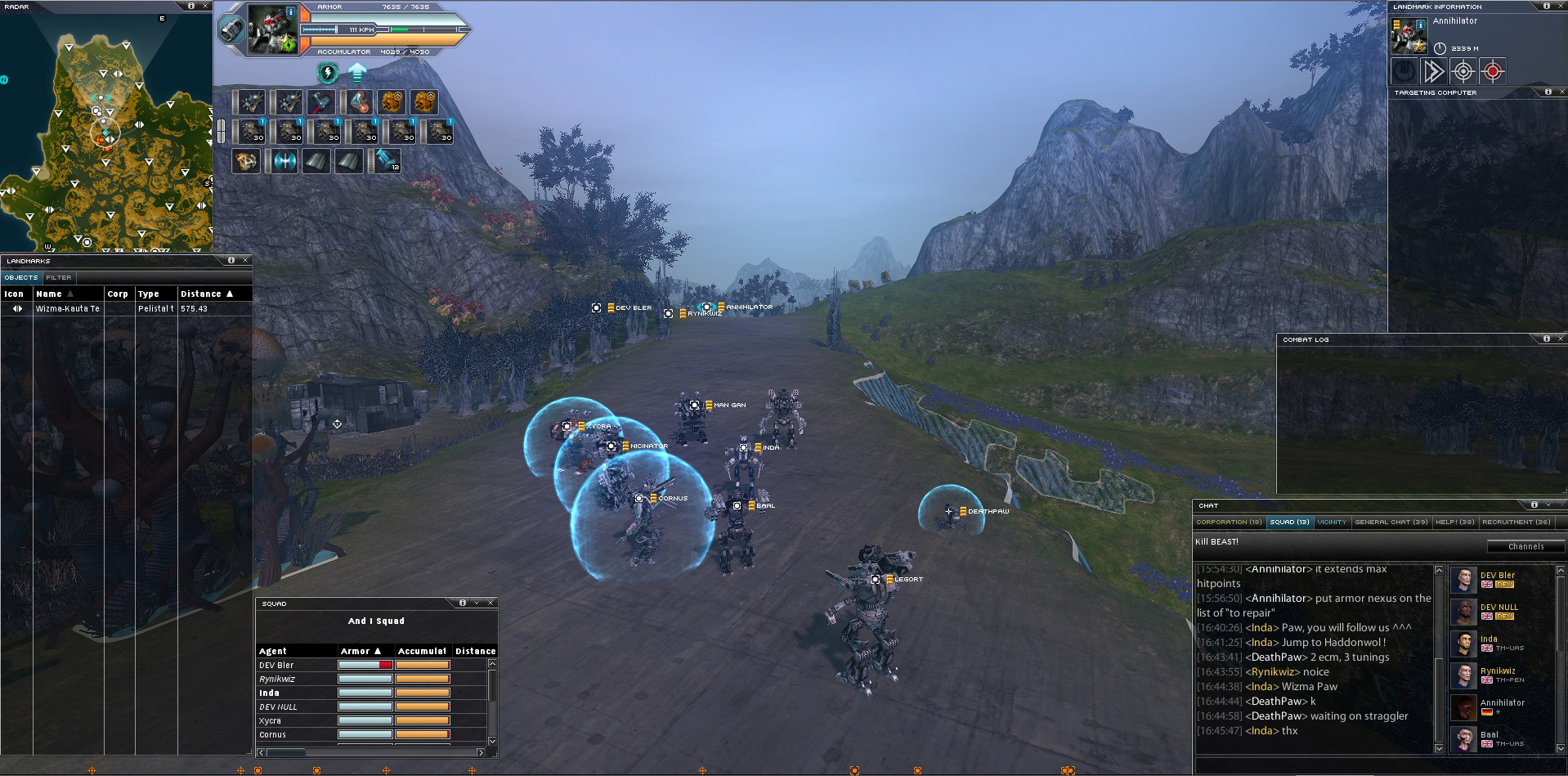 We need YOU to play on our server!
Avatar Creations has now formally announced the shutdown of their official server and associated services.  The server code has been released, and we have long since forked and begun the long journey of fixes and features that we have waited months for.  We are humbled and honored to have been mentioned.  This only gives us more resolve to make this the best Perpetuum we can.  A Perpetuum all can play and be proud of.
Alas I wanted so much to post an actual dev-blog, however things are moving so fast I must skip straight to important announcements!
Two Major Events are scheduled.  One such event where you could be playing on a server of ours as early as THIS WEEKEND!
The "Pre-Alpha"
There will be a public, open registration server, for all players to join by Feb 1st, 2018* which will remain under active development for months to come.  Ending with a wipe and launch into our alpha phase (after which there will be no wipes).  See previous blog.
Sneak-peek Open-Test Event Weekend!
There will be a temporary open-test session on our self-hosted server THIS WEEKEND from Friday Jan. 19th, 23:59 UTC to Sunday Jan. 21st, 23:59 UTC.  With a special 2 hour server-wide test-event at 20:00-22:00 UTC Saturday.  This server will be open-registration for this weekend only, and primarily to load-test and profile server performance under current configurations and server build.  A) This gives us better understanding of performance under load, peak and average demands, bandwidth, and speeds.  B) Gives us a rough player-count to expect on our dedicated test platform.  During this first test-weekend, you may play however you like, but please do be online and attend the event on Saturday.  The more players participating will mean better server performance for the game later.  Your participation will not go unnoticed.

The test-server link is here
To register click the "Register" button on the client's login page, enter an email and password, and then you can immediately login with the same credentials.
Accounts can be registered freely during the test weekend.  Shortly after the event, the server will go back into internal testing only and the server will be wiped of account data.
We have also update the Volunteer Survey and blog to reflect current realities (the blog was written even before server-source was promised, just rumored).  And our Patreon is online and accepting donations now!  If we can reach our next goal we can secure a much better performing server and service for the dedicated platform.
Hey, those name look familiar…